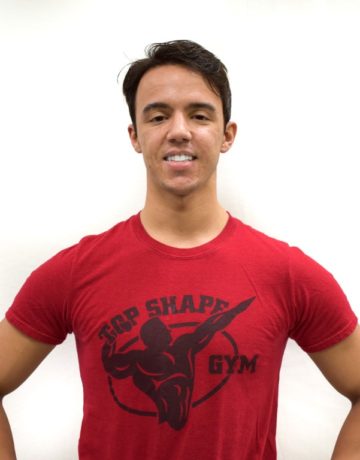 Christian
Davenport
Biography:
My name is Christian! I've been with Top Shape since 2015 and have been honing my craft as time goes by. After working with many different trainers to learn many different techniques both in and out of personal training, I became ACE certified in 2019 and continue to take on clients.
Currently, I am also the manager of Top Shape Davenport as well as the  Graphic Designer and Artist for Top Shape and other independent clients.

Quote: Quality over Quantity in everything you do!