Live action reporting on important metrics from heart rate and calories burned, to current intensity and overall performance
Knowledgeable staff with numerous years of athleticism experience, and a variety of backgrounds. All brought together in providing you the best workout and experience only the HIIT Factory can deliver.
Various implements and methods employed to deliver a whole and complete product to you. Strength and cardio combined with tabata and AMAP workouts to touch all bases of fitness, and truly make growth happen.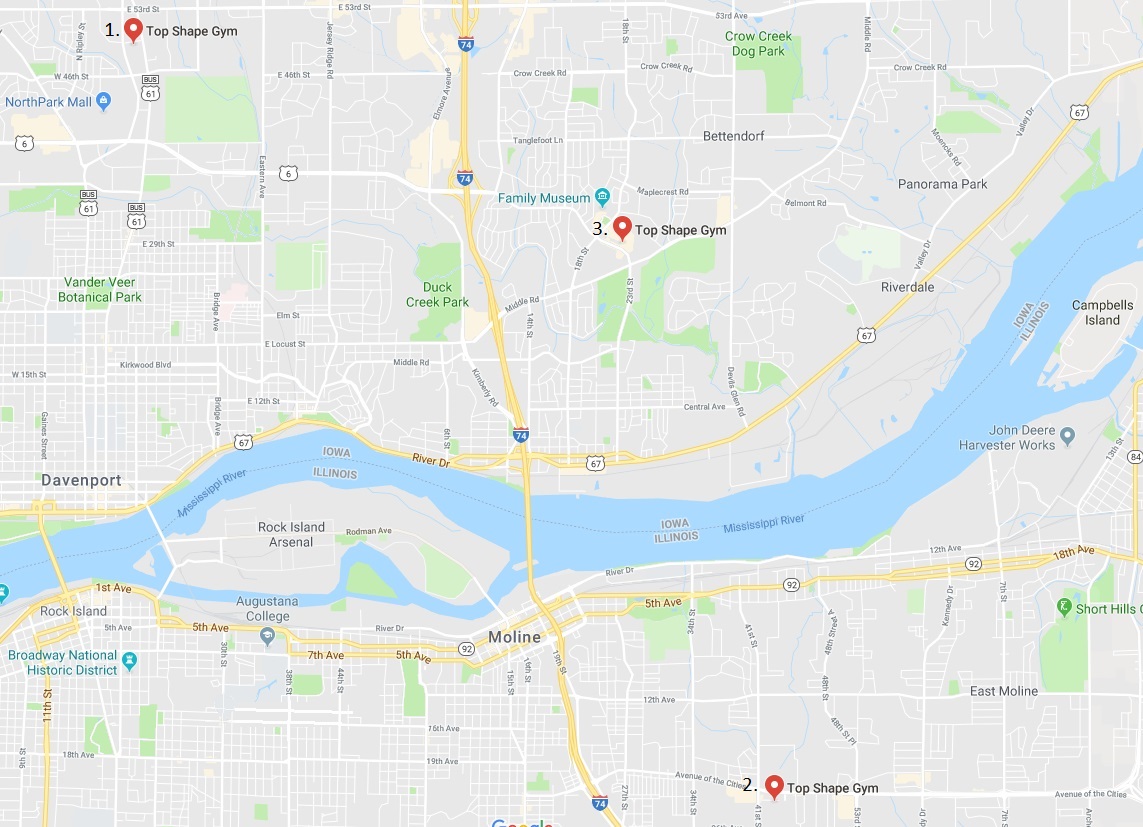 WANT TO GET HIIT? COME FIND US AT
1. Top Shape Davenport
109 E. 50th Street
Davenport, IA 52806
Phone: (563) 386-2348
2. Top Shape Moline
4200 24th Avenue
Moline, IL 61265
Phone: (309) 797-3150
3. Top Shape Bettendorf
2340 Cumberland Square
Bettendorf, IA 52722
Phone: (563) 355-3360
Email: topshapegym@gmail.com
HIIT FACTORY'S SERVICES INCLUDE