MOLINE
4200 24th Avenue
MOLINE, ILLINOIS
309-797-3150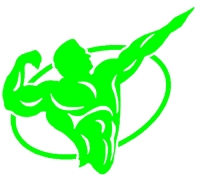 TRY OUR NEWEST CLASSES!
ROCK'N GLOW YOGA

This is an upbeat YOGA class with a little more rock and a little more glow than your average class! Come enjoy all the benefits of YOGA but with a twist of fun! Wear white or neon colors!

TRAIN DIRTY DANCE

You will love the music, the dance moves, and the magic of this amazing dance class. This program is easy to follow and provides the perfect combination of cardio and strength training. You will be having so much fun you will not realize you are participating in a total body, cardio crazy, sculpting exercise class!
DAILY CLASS SCHEDULE
Kickboxing

Cardio kickboxing -- a combination of aerobics, boxing, and martial arts -- is one of the most popular fitness trends to hit gymnasiums in recent years. These workouts, which are inspired by martial arts, have motivated many people to start a fitness program.

6:00 am

-

6:45 am

Body & Core

8:35 am

-

9:35 am

TBI Circut

This is a 30 min high intensity total body workout

3:50 pm

-

4:20 pm

Super Cycling

4:30 pm

-

5:30 pm

Rock'n Glow Yoga

This is an upbeat YOGA class with a little more rock and a little more glow than your average class! Come enjoy all the benefits of YOGA but with a twist of fun! Wear white or neon colors!

5:40 pm

-

6:40 pm
MONTHLY CLASS SCHEDULE
February

2018

Mon
Tue
Wed
Thu
Fri
Sat
Sun

1

Kickboxing

Yoga

Body & Core

Chris's Circuit

TDF Dance/Kick/Chizzel

• • • • •

2

Belly Busters

TBI

HIIT Factory

• • •

3

Zumba Burst

RIP30

War 30

Chris Circuit

• • • •

5

War30

Axis

SUPER CYCLE

Zumba Burst

• • • •

6

Kickboxing

Body & Core

TBI Circut

Super Cycling

RIP 30

Rock'n Glow Yoga

• • • • • •

7

Belly Busters

Super Cycle

TBI

RIP

• • • •

8

Kickboxing

Yoga

Body & Core

Chris's Circuit

TDF Dance/Kick/Chizzel

• • • • •

9

Belly Busters

TBI

HIIT Factory

• • •

10

Zumba Burst

RIP30

War 30

Chris Circuit

• • • •

12

War30

Axis

SUPER CYCLE

Zumba Burst

• • • •

13

Kickboxing

Body & Core

TBI Circut

Super Cycling

RIP 30

Rock'n Glow Yoga

• • • • • •

14

Belly Busters

Super Cycle

TBI

RIP

• • • •

15

Kickboxing

Yoga

Body & Core

Chris's Circuit

TDF Dance/Kick/Chizzel

• • • • •

16

Belly Busters

TBI

HIIT Factory

• • •

17

Zumba Burst

RIP30

War 30

Chris Circuit

• • • •

19

War30

Axis

SUPER CYCLE

Zumba Burst

• • • •

20

Kickboxing

Body & Core

TBI Circut

Super Cycling

RIP 30

Rock'n Glow Yoga

• • • • • •

21

Belly Busters

Super Cycle

TBI

RIP

• • • •

22

Kickboxing

Yoga

Body & Core

Chris's Circuit

TDF Dance/Kick/Chizzel

• • • • •

23

Belly Busters

TBI

HIIT Factory

• • •

24

Zumba Burst

RIP30

War 30

Chris Circuit

• • • •

26

War30

Axis

SUPER CYCLE

Zumba Burst

• • • •

27

Kickboxing

Body & Core

TBI Circut

Super Cycling

RIP 30

Rock'n Glow Yoga

• • • • • •

28

Belly Busters

Super Cycle

TBI

RIP

• • • •